How to start a podcast on YouTube
Three ways you can turn your audio podcast into a video podcast. Here's how to start a podcast on YouTube easily.
Matthew James Oxlade
Updated on
Remember when I said that spending money twice was a bad thing (and how usertesting rules)? Well investing twice as much time on one piece of content is just as bad. Luckily, I can show you how to start a podcast on YouTube when you've already got your audio podcast established.
Why should I put my podcast on YouTube?
Isn't that counter-intuitive? Didn't I choose to release a podcast on audio so my listeners can go about their day and listen to me passively while they're doing something else?
I hear you.
You should put your podcast on YouTube because:
You already made great audio content
You want a bigger audience
It's free real estate!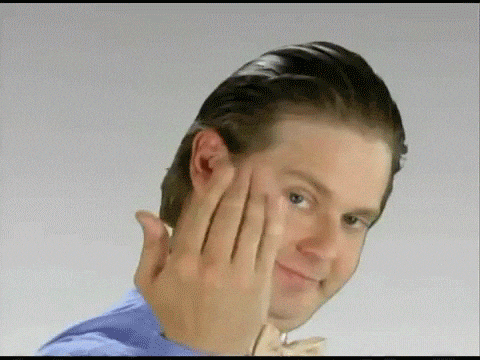 Podcasting ideas for YouTube
Option 1 – Film the recording of your audio episode and upload the podcast video to YouTube
I know what you're thinking – that's a lot of work. It really isn't. All a video podcast needs is a stable, clean camera – it can even be the one in your pocket! Pull your iPhone out, and mount it on something simple like the Joby GripTight and hit record.
Once you have your video, put it in iMovie (if you're a Mac user) or Windows Movie Maker (if you're a Windows user) and line up your video with your podcast audio to get a nicer sounding piece of video.
Upload that video to your YouTube channel and boom – you just created video content to accompany your audio podcast with minimal extra effort.
Option 2 – Make an animated video from your audio content
If option one seems a little too difficult, you can easily create video content from your audio. It's less engaging than the video content you would create in option one, but at least you get video content from your audio work with minimal effort.
Apps like Headliner make it super easy to create video content from your audio. They have a free tier, too! Just throw your audio into the Headliner app and use one of their templates to create an animated video from your audio. I told you it's easy to learn how to start a podcast on YouTube.
It automatically creates the animations and ends up looking something like this:
https://www.instagram.com/p/CECzklZBvwF/?utm_source=ig_web_copy_link
It looks great on social media and can easily be shared. If you want to know more, check out my Headliner app review.
Option 3 – Make 'snackable' content from your longer videos
While you can make full-length videos with Headliner, you can also make shorter videos to share on a range of social media, including YouTube.
It's called 'snackable' because it's not quite the full meal – it's just a little snack from it. It's perfect to market your podcast as a whole, and can easily be a way to feed YouTube with your podcast content.
How to start a podcast on YouTube
Ok here's the meat of how to start a podcast on YouTube.
Step one: Create a YouTube Channel
Create a new YouTube Channel for your content if you don't have one for your podcast already.
Make sure you make your channel look nice by branding it with your logo and a header image. You can make graphics that fit YouTube's specifications easily with Canva if you don't have any existing images to use.
Step two: Create and upload content consistently
The key to building an audience is to be consistent with your content uploads. You'd already know how important consistency is by running an audio podcast and video content on YouTube is no different.
Pick a publishing frequency (like one video a week or three videos over a fortnight) and stick to it. If you don't stick to your chosen frequency, your audience won't know when to check back for new content.
I know consistency is hard when it comes to creating content – it's hard for me too – but it is key.
Step three: Target keywords
Make all the content you like, but unless it's discoverable, does it really exist? Keyword difficulties are different across Google and YouTube, which means you need to optimise your video and blog post for the podcast episode differently on each platform.
I use TubeBuddy to find keywords that are searched on Google. It tells me what the search volume is for the keywords, and also what the competition for that keyword is. Comparing those two scales, it tells me whether I should target the keyword or not.
Step four: Tell your audiences to crossover
Tell your audience that you now have a YouTube presence. Some of your audio listeners might prefer to subscribe to you on YouTube to get the content or vice versa. If you're creating animated content through an app like Headliner, you might wonder why someone would want to tune into an animation of your podcast over the raw audio.
Fair question, but Headliner says that 43% of podcast listeners turn to YouTube first. People might prefer listening through YouTube if they're at work and want to minimise the browser, or maybe they are out and about with some time to burn and don't have their phone with them? I'm actually not sure since I'm not in the 43% of people using YouTube first – but you can't deny that statistic.
Having your content in two places will help your audience grow, and it'll also mean you have more flexibility for how your listeners consume your audio content.